Hot Springs, Arkansas…
Take advantage of our Southern Hospitality
Customers will be served with respect, integrity and courtesy in a low-pressure, pleasant atmosphere. The agents at Southern Realty have the skills, knowledge and experience to help customers find a property that will meet or exceed their expectations.
If you wish to sell your property, you will find we have the latest technology available to advertise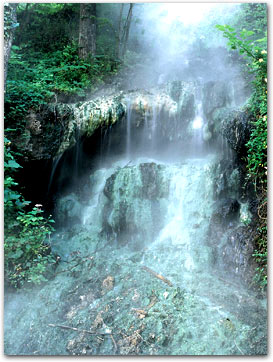 your property to its best advantage.
Membership affiliation in various professional organizations also enable Southern Realty to market property in special venues in today's marketplace.
Click here to watch a video on The Spa City.
Looking for a new home? Use Quick Search or Map Search to browse an up-to-date database list of all available properties in the area, or use my Dream Home Finder form and I'll conduct a personalized search for you.
If you're planning to sell your home in the next few months, nothing is more important than knowing a fair asking price. I would love to help you with a FREE Market Analysis. I will use comparable sold listings to help you determine the accurate market value of your home.
If you like a more personal property shopping venue, please contact one of our sales professionals.
We can guide you through the real estate buying or selling process with the finest service available. We go the extra mile to help you achieve your goals.
Two locations ready to serve you
Hot Springs office located at 1603 Central Ave. Hot Springs, AR 71901. Office phone 501-321-2025, fax 501-321-2884.
Hot Springs Village office located at 3901 N. Hwy 7, Hot Springs Village, AR 71909. 501-321-2025, Fax 501-321-2884.
Office hours: 9 a.m. to 4 p.m. weekdays and at other times by appointment. Call and we will be happy to provide more information.